Up to 6 Weeks Free!
Virtual + In-Person Tours Available
Waterfront Living Redefined.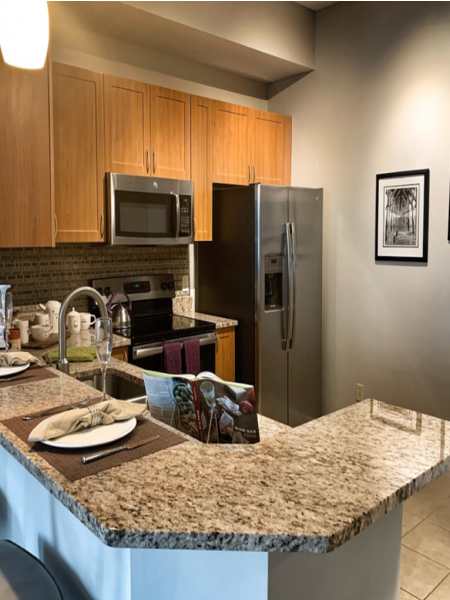 Our spacious homes and inviting amenities create the perfect space for living and entertaining.
Reaching New Heights
You want it all: A luxury apartment by downtown Jacksonville's Riverwalk, a high-rise apartment with an incomparable view and downtown's best entertainment, shopping, dining, and cultural events steps from your apartment door. Welcome to The Strand Jacksonville. From your generous-sized luxury high-rise apartment balcony in the Southbank neighborhood, you're able to gaze out over downtown Jacksonville. You can step out onto Jacksonville's Riverwalk waterway and enjoy a leisurely riverside stroll. From the Riverwalk you can also ride the water taxi for a relaxing sail across the river to Jacksonville Landing or TIAA Bank Field. Every evening, Jacksonville's beautiful bridges illuminate the sparkling St. Johns River and the sight is simply breathtaking — downtown Jacksonville is alive and brilliant. Revel in knowing your luxury apartment rental is in the heart of Jacksonville's best.